Bc. Peter Jurga,
Hodska 1228, 924 01 Galanta
Curriculum Vitae
Personal Details:
Name : Peter Jurga
Address : Svätoplukova 3 , Pezinok 902 01
Contact Address: Hodska 1228 , Galanta 924 01
Date of Birth: 09.08.1984
Telephone : 0944 365 779
E – mail : jurga.peto@gmail.com
Nationality: Slovak
Education :
September 1998 – Juni 2002
Stredná priemyselná škola elektrotechnická (high school of Electric) – Zochová 9, Bratislava
Profession : Electric Maschines
October 2002 – 2003
Comenius University Foreign Language center – final exam on Goethe Institute
Course : German Language
September 2004 – March 2005
Comenius University Faculty of Physics , Mathematics and Informatics- Univesity
Course : Teaching of academic.
Október 2013 - 2016 University of Constantine in Nitra
Course: applied Informatik – Bachelor Level – completed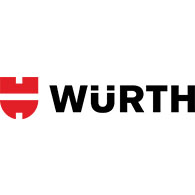 2012 okt – present Wurth International Trading s.r.o.
Position: IT Officer
First and Second line Internal Support for AD Users
Active Directory managing
Software migration for Citrix Enviroment
Licence managing , RSA Token maintening
Cell phones managment and repairs
Laser printer Enviroment optimizing and repairing
Thermoprinter support for SAP
Nagios monitoring
Asset managment , Asset migration to ERP System
HP and IBM Support HW and SW Support
Support of Internal System (Attendacne sys , Snacks , Security)
HW and SW Helpdek support
PC and NTB Deployment Baramundi software
Cooperation on HW Projects Wirelles for WMS
Cooperation on HW Server Migration
Cooperation on HW Wirelles for Guests
Cooperation on MPLS and Backup Connection
Cooperation on VoIP Central Station Implemenation
Documenatation and Planning services – Sharepoint , Word , OneNote
Reporting of AD Users , Toners usage and costs
PC and NTB Audit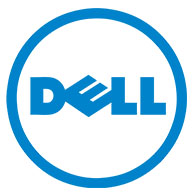 2010 may – 2012 sep Dell s.r.o.
Position: Software support specialist
Sales: Dell PCs and Laptops, Printers, Out of Waranty repairs, Servers Dell PowerEdge,
Windows platform / HW supportHw diagnostic and troubleshooting for Privat and Bussines Customers
Software support for Privat , and Bussines customer (Microsoft Windows OS, Office Products, Thirdparty Apps, Setup Network Printers, Routers,)
Internal technical support of Sales managers (Configuring Server, Offers for out of Waranty repairs, Parts for NAS Systems)
Experience with Oracle CMS systems
Creating and updating of Helping Guide for Internal purpouses

2009 jan - 2010 apr  PETER JURGA - Alltec
Position: Freelancer
Sales: Custom configurated PCs

Networking products (Mikrotik, Ubiquiti,)
Microsoft OS , Microsoft Office Products, Micosoft Servers
Symantec Solutions

Installations of Security Systems
Installation of CCTV

Siemens Cameras
go1982 video Server recorde

Managing website portal from Alltec s.r.o.
HW support out of Waranty service of PC and Notebooks
2009 jan - 2010 apr  JASPLATIK SK s.r.o.
Position: Technician with Engel Molding Machines
First line technical support in production
Creating programs on ENGEL Molding Machines
Controlling of plastic parts in production
Support in Automotive Production
Cleaning of Molding Forms
Controlling of Molding Machines in 12 hour Shift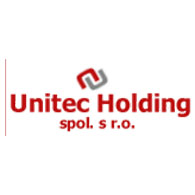 2006 may – 2007 Unitec Holding s.r.o.
Position: Technician
• Support, installation and montage Security System
• Support surveilance system - Aritech (GeSecurity)
• Attendance system - Aktion
2005 march – 2011 may Peter Jurga – Alltec
Position: Freelancer
• IT servis , Alarms , CCTV , Webshop managment
• Web shop with electronics , basics of CCTV and Security System
• prefered Siemens CCTV and Jablotron systems
• Diagnosis and architecture of LAN and WAN networks
• Basics wit Brilam and Mikrotik and Wrap device
• Alltec s.r.o. - Transfered Alltec employe to tradesman
2005 may – 2006 may Next – Com s.r.o.
• PC Administration and Servis of Net Cafe Pcs
• Assisted by Wireless Client installation
o Mikrotik , Airlink , Linksys, Monowall
• Montage and support of wireless and wired Installation of MAN Network
Skills :
Reliability ,Communication, Confidence, Organisation, Work Prioritization
Working in Team, Proactive, Loayality, Stress resistans,Detail oriented Patience, Creative
Computer Skills: Windows OS (7-10) – Expert
Windows Server OS (2007-2008R2) – Expert
Linux OS – Intermediate
MS Office (2010-2013) – Expert (not VBA and macro)
Adobe Photoshop – Intermediate
HTML, CSS – Expert
PHP – Intermediate
SQL – Intermediate
HW knowlede – Expert
Driving Licenses: A,B
Languages: English – advanced
German - advanced
Certificates,Courses :
• 2005 – testimonial – Premium Line –structure cable systems
• 2006 – testimonial – Jablotron – Alarms
• 2006 – testimonial – Dätwyler – structure cable systems
• 2007 – trained with devi ces from Aritech , Aktion , Scanlock – CCTV , ALARMS
• NBÚ National Security Bureau - passed
• 2012 DCSE Associate Server Certification V9.0
• 2012 DCSE DCSE ESF Level 1 – Version 4.0
• Mikrotik MTCNA
• Mikrotik MCTCE
• ITIL Foundation with Certificate exam
Interests :
• Soccer playing and admin
• Running - distances from 5,10 - 40 km monthly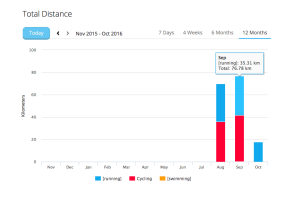 • Webdesign , php , framework
• Learning of new thing ( doing new things 🙂 )
• Music (electronic music, hip-hop, jazzy)